Empty Nesters: Living a Fulfilling and Relaxing Life
Looking after children is a massive responsibility that takes up significant amounts of your attention, time, and energy. It requires sacrifices, and your personal goals and wishes often fall by the wayside. It's no wonder so many parents breathe a sigh of relief when their children eventually grow up and leave home. Even though it's sad and sometimes grief-inducing, it's the first time in forever they have a moment – and life – to themselves.
If you're in the same boat, it may be time for you to give yourself the care you gave your children and live the life you've always wanted. Here, WytCote gives you some tips and advice on making the most of your life as an empty nester parent:
Adjust your attitude and focus on enjoying your life
You may be feeling sorrow, grief, or even experiencing symptoms of the Empty Nest syndrome. It's understandable – your children are a big part of your lives. Having them be away from you isn't easy. You must be kind to yourself, heal yourself, and focus on the bright side. Change is unavoidable – but it doesn't have to be bad. Nothing is stopping you from staying in touch with your kids. You can still be a part of your children's lives – and also finally experience the life you've always wanted. Look at it as a blessing, and it will become one.
Take better care of your health
You may not have focused on your health enough before. You could design a self-care routine to tune up your physical, mental, and emotional well-being – and make healthier choices in general. Meditate, walk, eat healthily, go out in nature, exercise, try art therapy, and generally, spend at least a few hours every week on healthful activities. It will make you happier and give you the energy you need to live life to the fullest.
Give yourself mental peace by creating a health plan for the future
Regardless of how well you look after yourself, there may be a time you need professional healthcare. Having a health care plan in place will allow you to meet your various expenses without overextending yourself – and give you peace of mind besides. Essential components of a health plan include selecting insurance, creating an emergency fund, and choosing healthcare centers – like senior care communities and medical facilities – in advance. Picking a facility with WytCote's SeniorSense Care Tabs will ensure you (or your partner) receive top-notch care, with features like fall detection protection, quality of care, location monitoring, and rollover alerts.
De-clutter and renovate your home
Your home has a massive effect on your mood, energy, well-being, and quality of life in general. Ensuring your home is as neat and comfortable as possible will have a positive effect on the rest of your life. You can start by decluttering and deep cleaning – it will clear away stuck energy and give you extra space. For added effect, you could give your home a fresh coat of paint, get new furniture, change the curtains, put up decorations, and add new features or rooms (like an outdoor seating area).
Plant a garden
Based on a Psychology Today report, people who garden every day are known to live longer, happier lives. Gardening can bust stress, be good exercise, and give you your daily Vitamin D dose. Furthermore, if you plant fruits or vegetables, you can eat delicious organic food frequently and also save big on your grocery bills. Gardening doesn't have to be time-consuming – you can do it just a few minutes a day. Growing food isn't hard either.
Give back to your community
There's little more fulfilling than making a difference in people's lives – whether that's by feeding them, teaching them, assisting them in finding jobs, or supporting whatever other cause that's closest to your heart. It's a great way to spend your time and puts you in touch with other kind, goodhearted people.
Go back to school – and maybe change your job
You may have never had a chance to get a degree and always wanted one. Or maybe you just enjoy learning and want to study something new. You could go back to school to earn a degree. If you don't quite have the time for full-time education, you could earn a degree online at your convenience – this may help. Needless to say, further education will open up new career options for you too. You could make the shift to a new, more fulfilling career or seek a promotion in your existing job. An online business degree, for instance, will furnish you with accounting, management, business, and communications skills.
Get your business dreams off the ground
If you've always wanted to start your own company, now is the perfect time to do so. It's easier than you may think and doesn't always require much funding. You need a solid business idea, funding, a business plan, and a base of operations to get started. You may want to start an LLC to reduce the risk. It offers limited liability protection to your personal assets. Furthermore, there are tax advantages, less paperwork, and more flexibility. You can file the paperwork yourself or use a professional formation service to avoid hefty lawyer formation fees. Before choosing a service, read reviews to determine the best option available. 
Spend more time with friends and family
Being with people who care about you is one of the best feelings in the world. It busts stress, makes you happy, and gives you support. You could start to spend more time with friends and family now, strengthening old relationships. Other suggestions are making new friends or joining a support group for empty nesters – nobody else can understand what you're going through as well as another empty-nester parent.
Have a relaxing and enjoyable vacation
Being in a different place, with different people, is one of the best ways to push the reset button on your life. It's a nice escape from your usual routine. You can have some fun and also revitalize yourself. Visiting Disney World, for instance, can be exciting and relaxing – and doesn't require much energy. You can ask your kids to accompany you and maybe, recreate the good old days. If you're heading to Disney World, you can consult online resources to have an excellent time without breaking the bank. Click here to learn more.
Follow a religious or spiritual practice
If your beliefs allow, you could pursue a religious or spiritual practice. As Sharecare can confirm, doing so can bring surprising health benefits like reduced stress, lowered risk of depression, lower blood pressure, and stronger social connections. It can also put you in touch with yourself, teach you how to focus on the things that matter, and assist you in living a more balanced, fulfilling life.
Conclusion
Your children leaving home will clear away all your old routines and the usual way of doing things. This is your chance to do everything you've always wanted but never could. You could get a new hobby, go back to school, build a new business, or simply tick things off of your bucket list. Make the most of this opportunity to lead the fulfilling and relaxing life you've always wanted. Image via Unsplash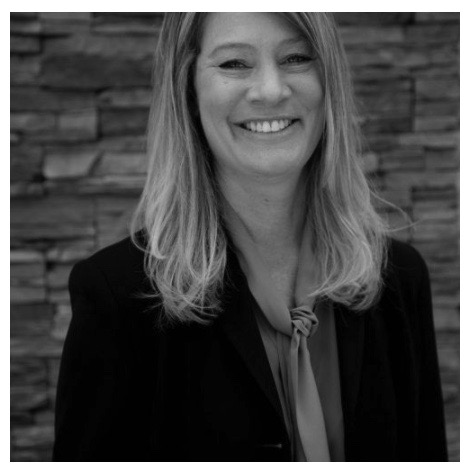 Sheri Bruemmer is a seasoned industry expert with expertise in growing and managing operations that support assisted living, adult foster care, and homes for the aged communities. Sheri is a certified Gerontologist, licensed Assisted Living Director, and licensed nurse as well.