The Best Things to Give Your Loved One in a Nursing Home
Nothing can replace your love and attention when it comes to things to give your loved one in a nursing home. But there are a few things you can get to brighten their days and make their life more comfortable – most of which we'll discuss in this article.
Before you set out to buy these things, keep in mind that:
Nursing homes have limited space
Valuables can get lost or misplaced.
Expensive gifts can make your loved one more anxious
There are restrictions due to COVID-19. Talk to the facility before bringing a gift.
With that in mind, here are the best things to give your loved one in a nursing home:
Games and fun
Spending days, weeks, or months in the nursing home can get boring. Your loved one needs something to brighten up their days, all while engaging their body and mind. And what better way to achieve that than by getting them fun games. Games are exciting and entertaining and can also improve their daily life skills, memory, and overall mental health. The best part is there's no limit to the fun items you can get them. Here are some quick picks – but you can always find more.
· Board games and puzzles
Board games never really go out of fashion. If your loved one has a friend who doesn't mind gaming, this should be your ultimate choice. Games like jig-saw puzzles, puzzle books, dominoes, chess, cards, scrabble, word search, and backgammon are perfect for old members in nursing homes. It's even better when there's some candies and snacks to share.
· Adult coloring book or audiobooks
Coloring books are fun, just as they are engaging. And with lots of time to spare in the nursing home, your loved one will surely love to color to keep busy. But if they are not the type that loves to color, you can opt for something more entertaining and calming, like an audiobook or a print-book. In the latter case, make sure the words are large enough so they don't strain.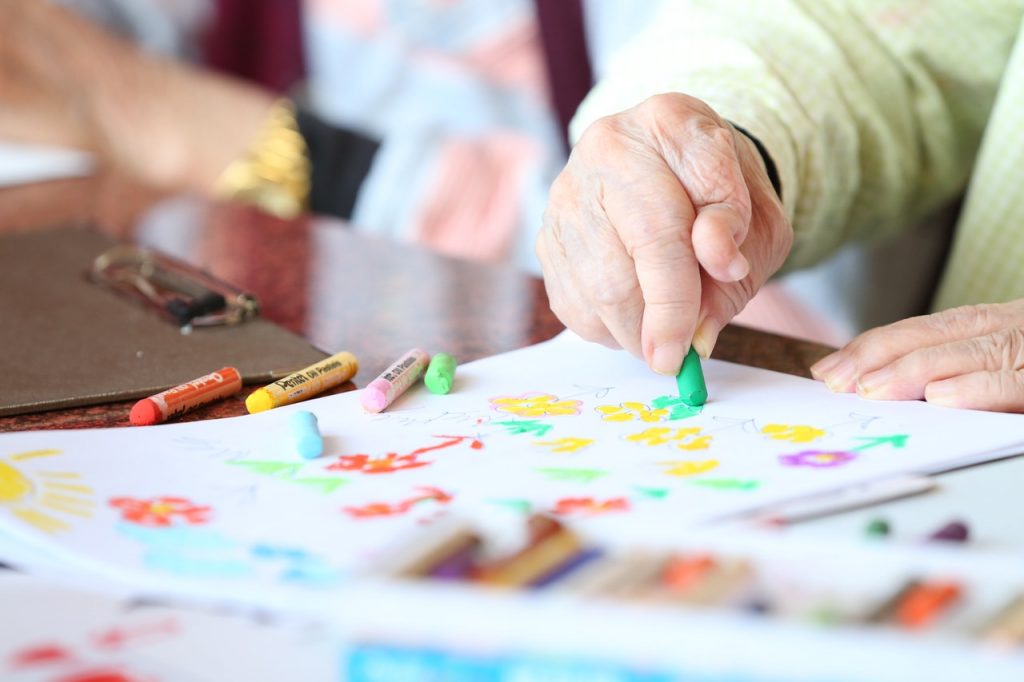 · Art and craft supplies
For your loved one in the nursing home, creating art and craft pieces is not only a smart way to use imagination but also maintain dexterity in hands and fingers. There are plenty of art and craft supplies to match vast needs. Just find out what your loved one wants. Here are some good examples:
Thread and crotchet
Plaster figures
Wooden figuring boxes
Plaques and frames,
Jewelry making supplies
Suncatchers
Blank sketchpads
Pencils
Fly tying supplies
Plastic canvas
Flashlight and reading light
Flashlight and reading light come in handy at night. They allow your loved one to carry one with activities without disturbing their roommates. With these lights, the elderly can read or play their games at night, or even search for items. When shopping for flashlights, find those that use LED as they shine brighter and keep power for long. You may also want to find beautiful reading lights so it adds to the room's décor.
Stationery and other writing supplies
The baby boomer generation loves the pen and paper. It would be thoughtful of you to give them a nice piece of paper, an envelope, and stamps. It's pretty hard for residents to get stamps. It's even harder to get cards for all occasions – whether it's birthday or Christmas and so on. When you give them blank cards, stamps, and envelopes, they'll be able to write to their loved ones during holidays, which is just great. You can also add in some dairy, notepads, pens, pencils, and other stationery that will allow them to write down or document things/events.
Toiletries
Most nursing homes provide toiletries for their residents. But as you know, you can never have enough of some things. Besides, these homes only provide select toiletries – like tissues and soap. So always want to ensure that your loved one has enough supply of other toiletries they need. Toiletries like lip balm (in seasonal flavors), aftershave, deodorant lotion, body spray, etc., are always a good gift idea. Do, however, ensure that your loved one is not allergic and can safely use these items. Most nursing homes have a locking cabinet for specific toiletries to ensure they aren't stolen or ingested mistakenly. As a caution, you can label the bottle with the owner's name.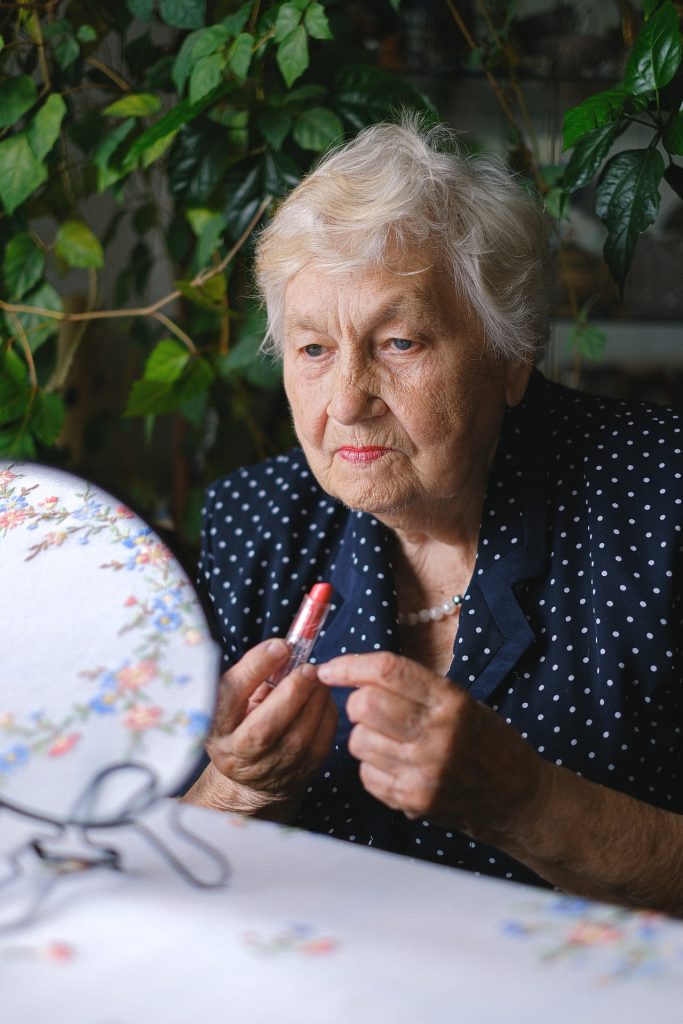 Home Décor
Your loved one will be staying in the nursing home for a while. So you might as well make it as homely as possible. Depending on how their rooms look, you can get the wallpapers, carpet, lovely covers, and so on. You may also bring flowers to liven up the room. But the vase should be easy to clean and appealing too. Again, be cautious while picking flowers, so they don't look like the "get well soon" flowers.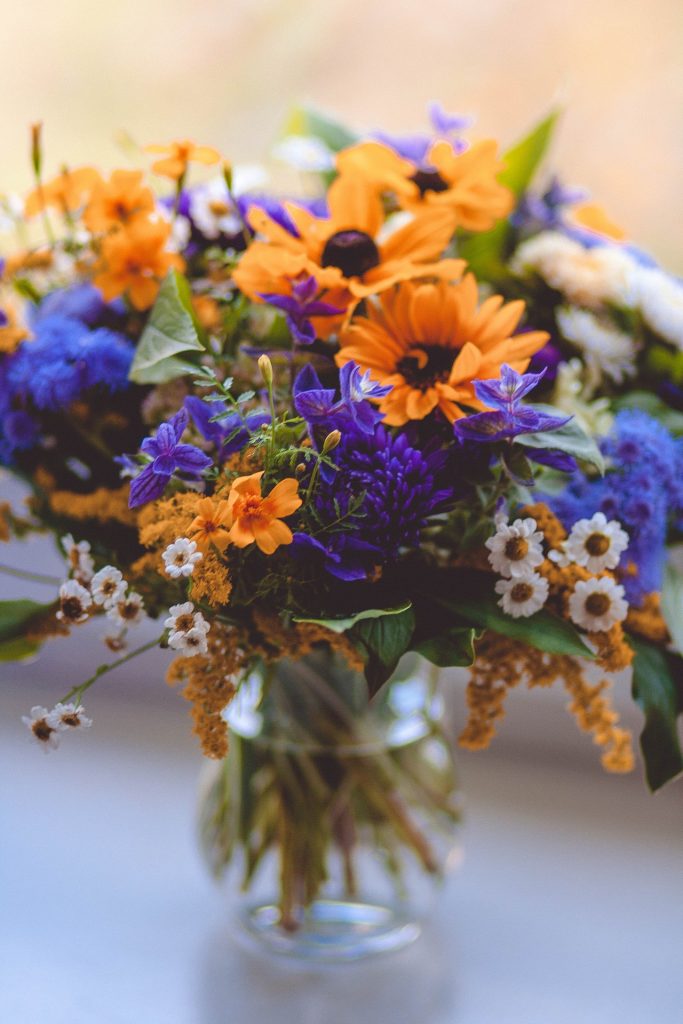 Senior-friendly clothing and footwear
Clothing is one of the top choices when looking for things to buy for a loved one. And with plenty of variety available in the market, there's no limit to what you can get. Since your loved one is in a nursing home, you want to find clothing and footwear that are warm, cozy, safe, and stylish too. Your elderly still want to look sharp even in the nursing home.
· Comfortable clothing
When shopping for clothes, go for those that are comfortable and easy to wear. Try to avoid clothes with tiny zips or small buttons as they are hard to maneuver. Opt for wrap-around styles instead. Again, choose fabrics that are machine-washed and dried and avoid those that need special care.
· Gripper footwear
You also want to find comfortable, breathable, and adjustable footwear. Gripper slippers or socks are a great option as they keep the cold feet warm and are easy to put on. Besides, these can keep your loved one safe by lowering the chances of slip and falls.
· Shawls and wraps
Shawls, blankets, wraps are always welcome. Blankets can transform the room while keeping your loved one warm and cozy. And since the elderly always seem to be cold all year round, wraps, wearable sleeved blankets, shawls, button-up sweaters etc., are a perfect choice.
Show them love
Everyone – including those in a nursing home – enjoy a little love. You can show it to them whenever you visit. Sometimes even a simple visit can go a long way to brightening up their day! We all know how short-staffed some nursing homes can be. Simply spending time with your loved one is an incredibly valuable gift. You could also get them something funny or cute to look at when you are not around. If your loved one loves cats, you might be able to get them a cat. And if they are more of teddy bear lovers, then a stuffed toy would work the magic. Of all the things to give your loved one in a nursing home, time is going to be the one that is truly cherished.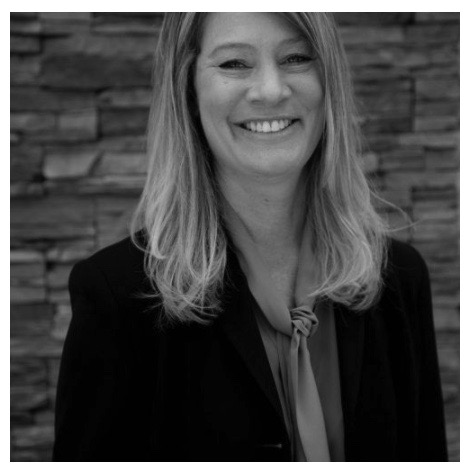 Sheri Bruemmer is a seasoned industry expert with expertise in growing and managing operations that support assisted living, adult foster care, and homes for the aged communities. Sheri is a certified Gerontologist, licensed Assisted Living Director, and licensed nurse as well.