Finding the Perfect Side Gig for Senior Caregivers
As a caregiver, you're already working hard to support your senior loved ones. But what if you
could supplement your income by giving a bit more of your time and energy? Along with
financial freedom, working a side gig can be an excellent opportunity for personal growth and
enrichment. Today, WytCote Technologies takes a close look at how senior caregivers can
benefit from taking on a side gig and provides some simple tips for success:
Why Work a Side Gig?
Working a side gig allows you to explore different interests and discover new skills while
improving your short- and long-term financial standing. If you enjoy the challenge of learning
something new, starting a project on the side can help you improve your resume and remain
marketable should you ever decide to leave your current position as a caregiver.
Moreover, having extra money coming in can help cover unexpected expenses or help you save
up for larger purchases you otherwise wouldn't be able to afford!
Starting an E-Commerce Business
Launching an e-commerce business is one of the best ways to make extra money as a senior
caregiver. BDC notes that this type of business requires minimal start-up costs and offers
immense potential for earning an income from home.

If starting an online store appeals to you, it's essential to research the industry and create a
business plan before diving in; this will help position your business for success from the very
beginning. Also, try setting yourself apart from other e-commerce stores by selling niche
products that are unique or hard to find. Just remember that it's critical to meet or exceed your
customers' expectations. The importance of a brand promise cannot be overstated!

Using a unified platform with commerce features appealing to potential customers can make
running an online business more accessible and efficient. With this kind of platform, you can
access a variety of functionalities, such as inventory management, payment processing, order
fulfillment, and more.

The right e-commerce platform can reduce the amount of manual work required to manage your
store and give your customers an elevated user experience. Ultimately, a unified e-commerce
platform can save you significant time and money in the long run.
Other Types of Side Gigs
Many people are finding success through e-commerce, but there are many other types of jobs
to consider for boosting your income and enriching your life. A few of them include:
Virtual assistant services
Bookkeeping services
Customer service roles
Freelance writing services
Graphic design services
Tutoring services
Pet care services
House cleaning services
The possibilities are virtually endless. If you don't have much experience with technology or are
more comfortable with traditional work environments, know that there are plenty of part-time
gigs available as employees. You might flourish in retail sales, marketing, or customer service at
a local store or business.
How To DIY Market Your Business
If you choose to start your own company, you'll quickly discover that marketing is key to running
your business. No matter how unique and high-quality your product or service is, you won't be
successful if nobody knows about it!

It may seem intimidating at first, but marketing doesn't need to drain your budget or consume all
your time. WordStream points out that there are a wealth of marketing tactics you can learn to
do yourself, such as creating social media accounts, setting up a blog, building a website, etc.
Do some online research as you begin to develop your side gig business. You'll find tons of
helpful tips and tricks to kickstart your DIY marketing adventure!
Summary
If you would like more financial freedom, to achieve personal growth, or to make your skill set
more marketable, taking on a side gig could be the ideal path. There are plenty of jobs available
depending on the type of work that interests you the most. Consider starting an e-commerce
business or exploring the other ideas above, and remember to learn as much as possible about
DIY marketing. The best part is that you don't have to compromise your caregiving duties to
flourish in your other job!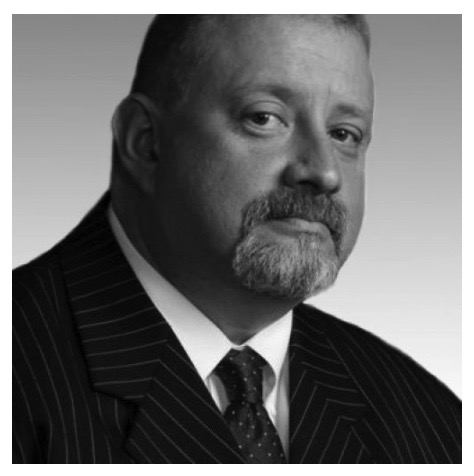 Frank is a technology visionary and strategic hands-on executive with over 20+ year track record of helping companies revitalize, restructure, and implement complete Unified Communications systems in national and global markets.