What to Look for in a Top-Notch Senior Care Facility
The decision to put your loved one in an assisted living home is never an easy one. But unfortunately, sometimes it reaches a point where they can't stay at home due to serious health and safety concerns. In this case, placing them in a care facility can be a great way to improve their health and quality of life. A top-notch senior care facility will provide high-quality long-term care – allowing your loved one to interact with peers and live in a safe and secure place with help close at hand.
But you should know that assisted living facilities are not created equally. Some are better than others. So it's imperative to familiarize yourself with the qualities of a good senior living community. Knowing what to look for can help you make an informed decision. Here are some essential qualities to look out for in a top-notch senior care facility.
Sufficient staffing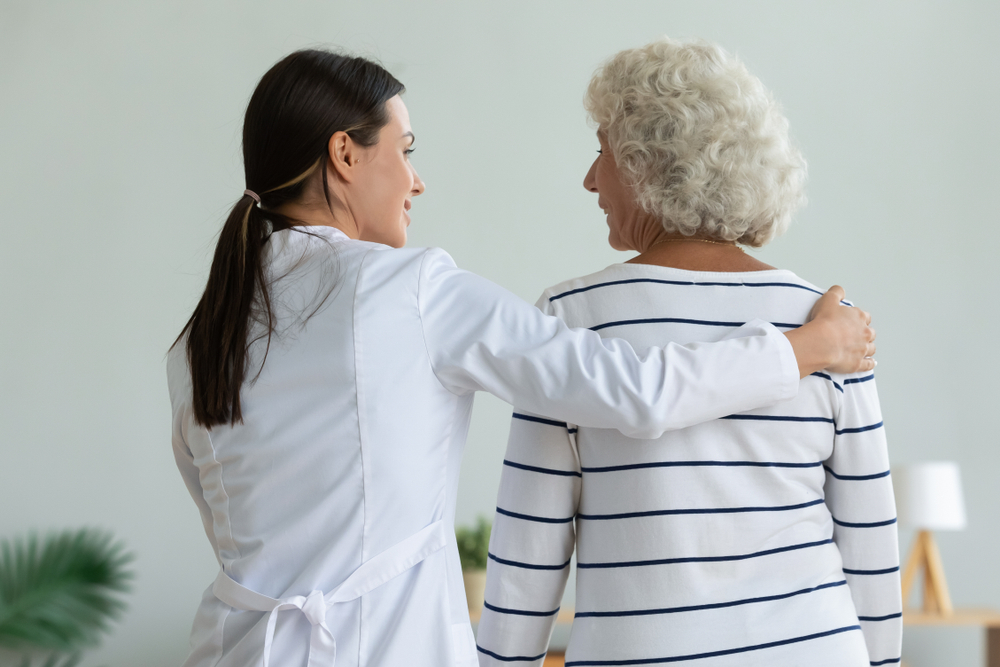 Nurses and other staff members in senior living communities play an integral role in ensuring your loved one's optima health and wellbeing. They will see to it that your loved one is as comfortable as they should be at all times. When a senior care facility is understaffed, nurses may cut corners to get the job done the best they can. Unfortunately, this might translate to neglect and abuse that may cause physical illness, mental health issues, and even death among residents.
Top-notch senior care facilities understand this fact too well. They know that sufficient staffing is key to improving patient care and nursing retention. So they always ensure that there's an adequate staff-to-resident ratio at all times.
Exercise and fitness
As your loved one grows older, it can become harder to maintain their physical fitness. But the very changes that make the physical workout more challenging also make it more vital. Top-notch senior living facilities provide a wide range of senior activities for their residents. Working out helps resolve common old-age issues. The benefits of physical activity for older adults are far-reaching, and include:
Lengthening muscle tissues that shorten with age
Improving coordination, balance, and bone density
Resolving cardiovascular health issues
Improving mental and emotional health
A good assisted living community maintains a schedule of senior activities for its residents. It considers their patient's physical limitations as it motivates them to stay active with routine workouts.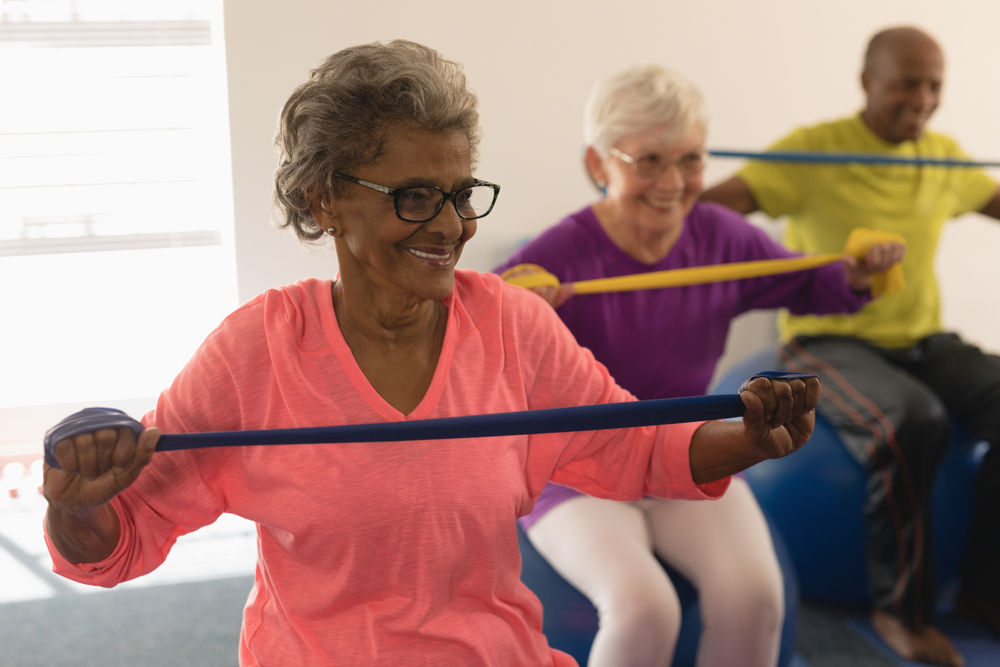 Interesting activities for residents
In addition to physical activities, a good assisted living facility will have a range of other exciting activities in daily living. It will provide different kinds of social, educative, and interactive activities. Skilled nursing facilities that offer various social activities are more likely to help senior residents overcome loneliness and feel like part of a group. These activities should accommodate the need of each individual – which can be diverse in this setting.
Comfortable and clean environment
You can tell a lot about a senior care home by just looking at its surroundings. But beyond that, there are a few critical details that you need to pay attention to. For starters, you want to check out their units and ensure that they are designed for long-term care. Then, you want to check the doorways and hallways to confirm adequate lighting and observe any obstacles or safety hazards that might exist. The spaces around the home should also be clean, tidy, and well maintained. There should be no semblance of odors like feces or urine. Most importantly, the residents should be well-groomed and their quarters should appear clean and tidy.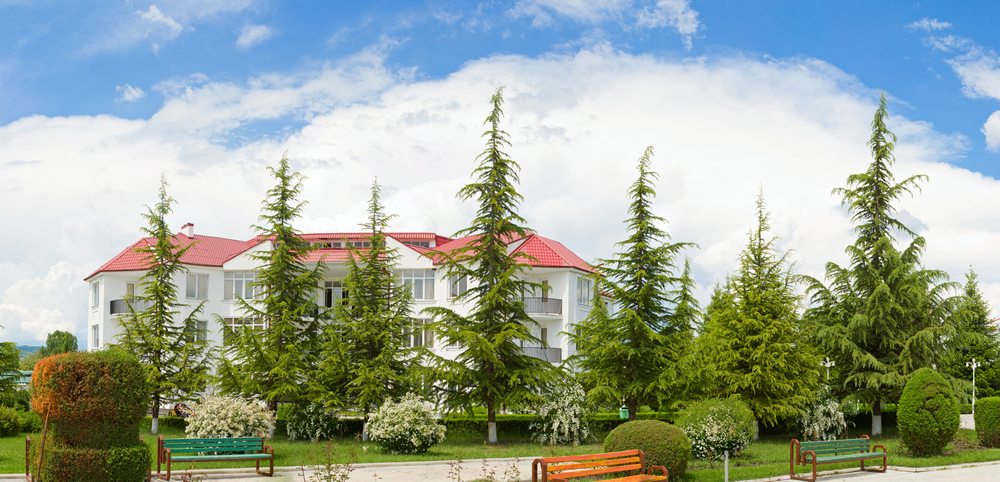 The best-skilled nursing facilities invest a lot in keeping the facility as welcoming as possible. You'll see the manicured ground, safe walkways, shady and sunny areas, and outdoor seating. Their rooms are spacious and with plenty of natural light. They also have functional HVAC systems. In many cases, these facilities allow residents to bring their furnishings and family pictures to decorate their spaces. They also have common spaces where residents can interact with each other and their families too.
Safety and security
Safety and security are the most common concerns for friends and families who admit their senior loved ones into living facilities. With abuse and theft cases hitting the headlines every so often, it's essential to assess the security and safety measures that a facility has in place to protect their residents. Top-notch senior care facilities have a maximum staff-to-resident ratio to avoid overworking staff members. This reduces the neglect and abuse cases that arise due to nursing facility understaffing. It also ensures that residents don't wander or elope out of the facilities. Moreover, the best facilities also have surveillance systems to monitor all activities inside and around the premises.
Amenities
The best-assisted living communities have a wide variety of amenities to cater to their residents' vast needs. They will have a library, computer access, and a health and wellness center with personal trainers. Some even have barbershops and salons within the facility, making it easy for residents to groom their hair. Older adults also love it when they look good and can engage in activities that make them feel valued.
A strong sense of community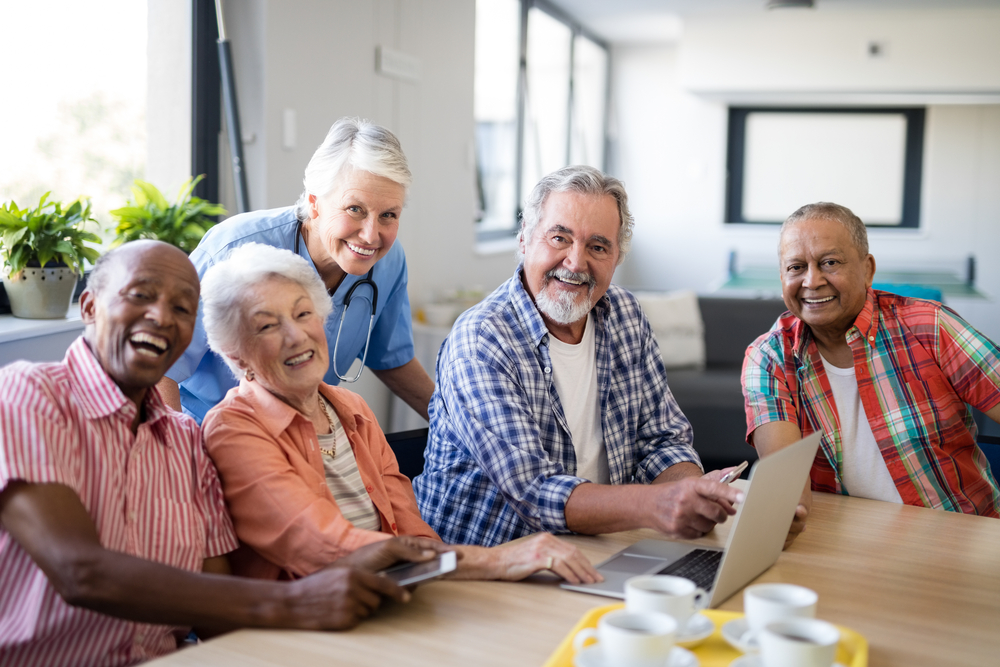 You can gauge the quality of care in a home by looking at how the nurses and other staff members interact with residents. They call the residents by their name, treat them with respect and engage in conversations. The staff also encourages residents to socialize with others to enhance their quality of life. You can also rate nursing homes by looking at how welcoming it is to you and other family members. A facility where loved ones are welcome makes it easier for seniors to transition smoothly and feel comfortable in their new surroundings. Staff attention and minimum restrictions to make you feel part of the community can improve seniors' quality of life and make the home more welcoming.
Utilizes modern technology - software & wearables
A best-in-class assisted living community will often employ the latest in technology, like SeniorSense, so it can detect falls and moisture levels even as they happen. The innovative software can allow the community to see where staff is and track their progress as well as monitor conditions such as room and water temperature. It can even monitor battery life levels on wearables, smoke detectors and CO2 detectors.
Decision-making opportunities
Last, but not least, your loved one should have the freedom to air out their opinions regarding how they wish to sleep, dress, participate in activities and even receive care. Find out if they are allowed to socialize or dine together with other residents. Speaking about dining, top-notch senior care facilities serve visually appealing food. They also change the menu from time to time and consider the residents' health issues and their ethical and religious needs.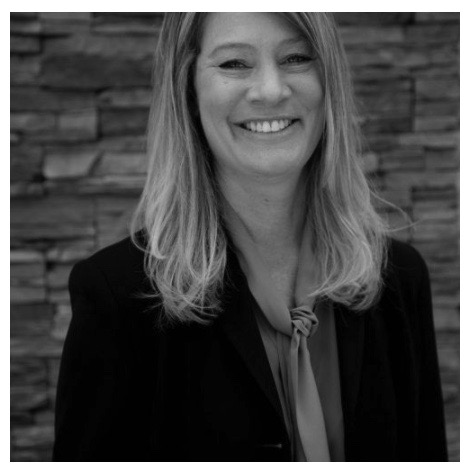 Sheri Bruemmer is a seasoned industry expert with expertise in growing and managing operations that support assisted living, adult foster care, and homes for the aged communities. Sheri is a certified Gerontologist, licensed Assisted Living Director, and licensed nurse as well.