Technologies That Will Revolutionize Healthcare
Technology is transforming medicine everywhere, from the patient's home to the operating room. Patients are now able to access quality and timely care without having to leave their homes. Doctors, too, can diagnose, treat, and monitor patients in a way that was never thought possible thanks to technologies that will revolutionize healthcare.
According to one survey, doctors are increasingly using Artificial Intelligence (AI) for clinical decision support, population health, and disease management. The study further revealed that in 5 years, the value of VR in healthcare and medicine would grow over 30X, from $8.8 million in 2017 to $285 million in 2022.
With that in mind, let's now look at some of the technologies that will revolutionize healthcare in the coming days.
Artificial Intelligence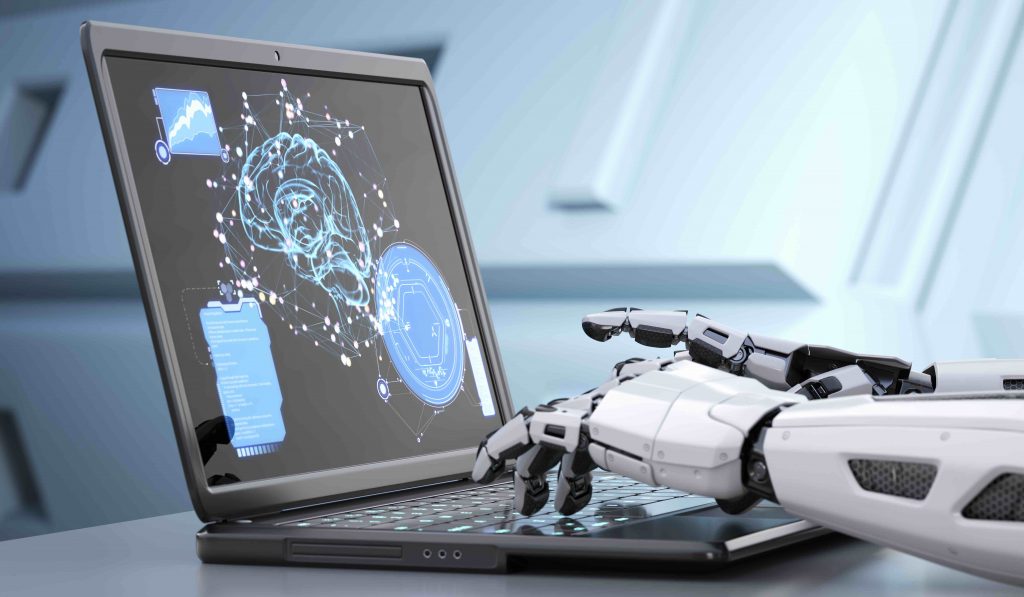 Artificial intelligence (AI) is getting increasingly sophisticated at replicating what humans do, only faster, cheaper, and more efficiently. The applications for AI in healthcare are vast. One of the biggest potential benefits of AI in healthcare is to help individuals stay healthy, so they don't need a medical caregiver, or at least not as often. AI, along with the Internet of Medical Things (IoMT), encourages healthier behaviors in people and help with proactive management of a healthy lifestyle.
AI is widely used for the early detection of diseases like cancer. AI-powered systems evaluate thousands of pathology images from different cancers for an accurate diagnosis. They then suggest the most suitable anti-cancer drug combination. In imaging diagnostics, AI allows radiologists to identify details (like cancer cells) that wouldn't be visible to the human eye.
Beyond diagnosis, AI allows doctors to better coordinate treatment plans, take a more holistic approach for disease management and assist patients to better manage and adhere to their long-term treatment plans. It improves the ability of medical professionals to better understand the daily patterns and needs of their patients to provide better guidance, feedback and support.
The best opportunities for AI in the coming years are hybrid models, where doctors are supported in diagnosis, risk factor identification and treatment planning, but retain the primary responsibility for patient care. This will lead to speedy adoption by medical professionals.
Augmented Reality and Virtual Reality
Augmented reality (AR) involves the use of displays, cameras, and sensors to transmit digital data to the real world. It starts with a real-life view of something and then projects 3D images onto the screen. Virtual reality (VR), on the other hand, creates an immersive simulated environment through expensive technology like headsets and motion sensors.
VR has changed the way students get medical training. It allows the creation of realistic simulation systems and safe environments where surgeons can acquire more experience without risking the life of a patient. Besides, the ability to stream operations in real-time allows students to learn, irrespective of their physical location.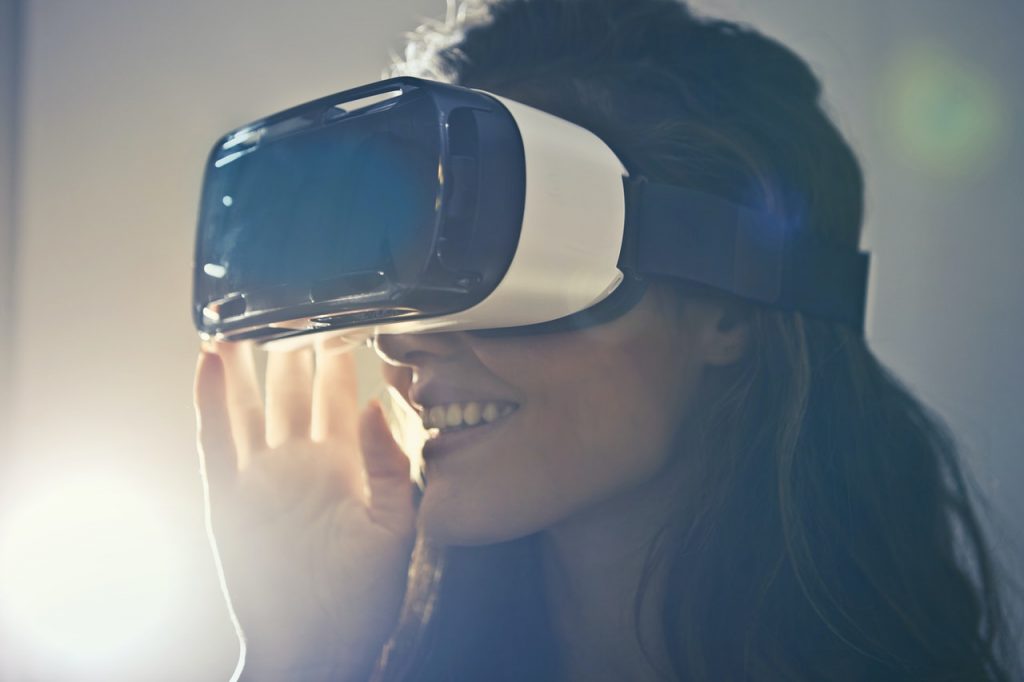 In addition to learning, augmented reality plays a critical part in the efficient detection, prevention, and treatment of different diseases. With AR, a physician can look through layers of a patient's body – assess their organs, veins, and lesions without penetration. Both AR and VR can offer models for planning surgery and playing out different scenarios to maximize sequence and prepare alternative actions for any situation. Just recently, scientists at Cambridge built a VR 3D model of cancer, offering a new way to look at the disease. This system allows multiple users to examine the tumor, no matter where they are in the world.
The remarkable progress in AR/VR in the last few years is the result of decades of research and development in software, computing, graphics processing, AI, and the internet. In 2020, these technologies are widely embraced for their ability to manage pain and PTSD, motivate a healthy lifestyle, enhance medical training, improve surgery processes, and improve post-surgery recovery.
3D Printing
Different areas within the healthcare industry are benefiting from 3D printing, including dental and orthopedics. This technology is providing new and exciting ways to deliver personalized treatment and create better-performing medical devices.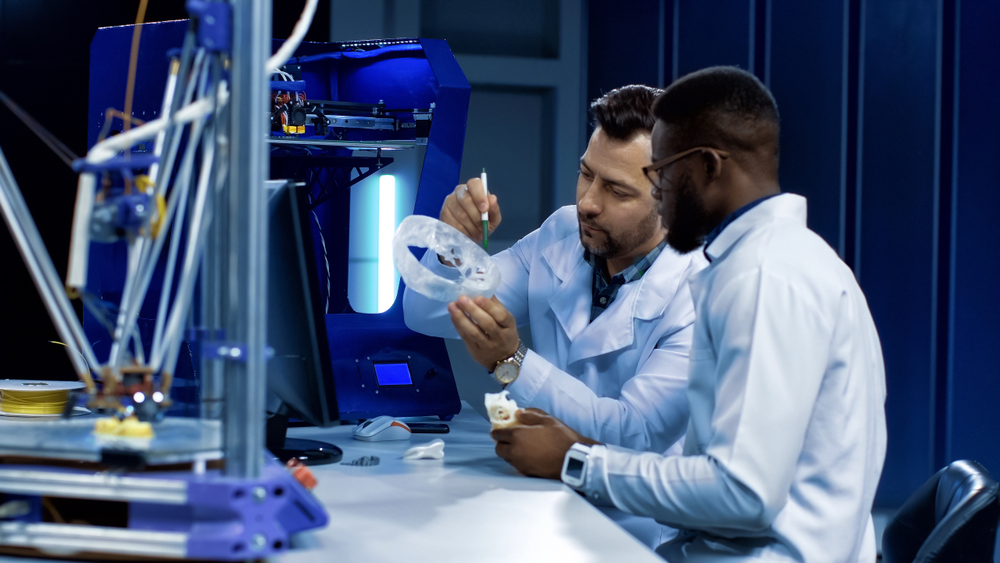 Today, 3D printing is widely used to create personalized surgical tools and true-to-form organs, using a patient's medical imaging. Plus, with the affordability of desktop 3D printers and the accessibility of medical CAD/CAM software, more hospitals are implementing 3D printing labs. It's in these labs that doctors create accurate 3D-printed models to help in pre-surgical planning. The anatomical models assist surgeons to assess the treatment decisions better and plan operations more accurately.
3D printing is also influencing how surgical tools are created. Instruments like scalpel handles, hemostats, forceps, and clamps can be made using 3D printers. Customized tools facilitate speedy and less traumatic procedures, improve the surgeon's agility, and drive better surgery outcomes. It also creates dental products faster and cheaply and allows specialized care through customized implants and instruments
Today, 3D printing is facilitating surgical teams both outside (anatomical models) and inside (surgical tools) the theaters. Projections show that medical 3D printing will become the backbone of the industry. In 2020, top labs and hospitals are adopting the technology as part of their practices and research efforts, a validation of its value for medical applications.
Robotics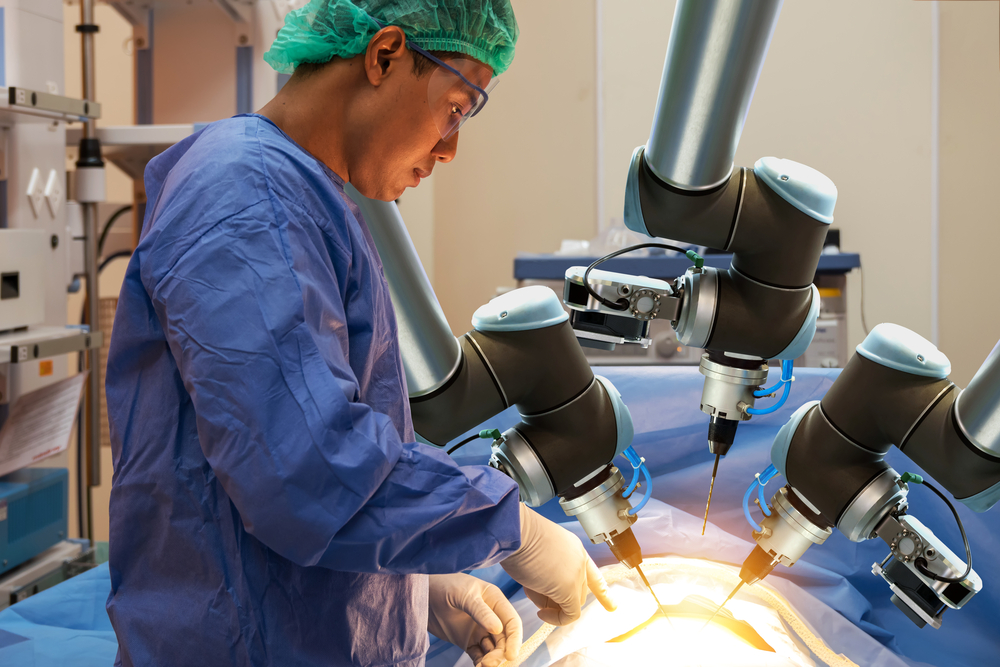 Healthcare robotics technologies are changing the healthcare landscape for the better. They are not only relieving healthcare providers from repetitive tasks, but they are also making medical procedures safer and affordable for patients. Robots currently work alongside surgeons during surgery, but they could also operate by themselves. The sales of surgical robots are expected to double this year to $6.4 billion.
Robotic medical assistants track patients' vital signs and statistics and notify caregivers when they need to step in. This allows nurses to care for multiple patients at one go. The assistants also automatically key data into the patient electronic medical record. Other uses of robotic technologies include disinfecting patient rooms, collecting, transporting, analyzing and storing samples, preparing and dispensing medication in labs and so on. Robots are also used in rehabs, in labs and hospitals for repetitive tasks, in physical therapy and a multitude of other areas of health care.
Although robotic technology is expensive, its use is revolutionizing healthcare in many ways and will continue to do so. Da Vinci Surgical system is the most common surgical robot today – though it was launched about 15 years ago.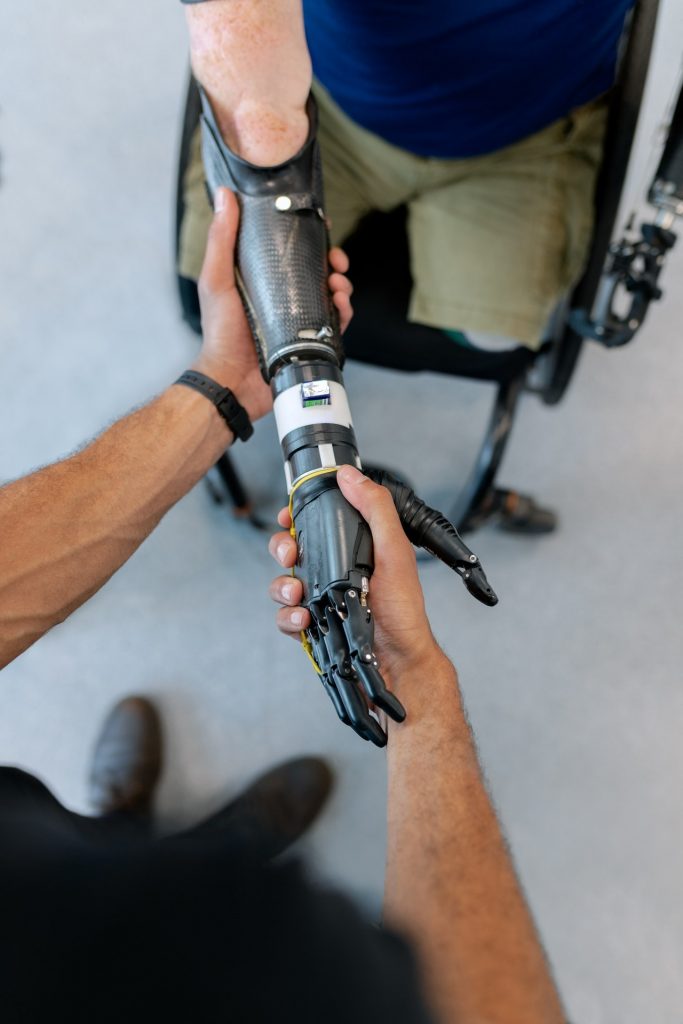 Internet of Things (wearable devices)
Our list of healthcare technologies wouldn't be complete without us mentioning the Internet of Things (IoT). IoT is a network of physical devices that use the internet to allow the exchange of data. This technology has opened up a whole new world of possibilities within the medical industry. When connected online, ordinary devices can gather critical data, provide additional insight into trends and symptoms, allow virtual care and give patients more control over their medical treatment and care. This tech is also a great idea for nursing homes and senior living communities.
Real-time monitoring through connected devices can save lives in case of a medical emergency like an asthma attack, diabetes, heart failure, etc. Real-time tracking means a smart medical device being linked to a smartphone app. Connected devices gather invaluable data and use the internet to send the information to a doctor. These devices collect and send health data like blood sugar levels, blood pressure, weight, oxygen levels, and ECGs.
IoT allows medical professionals to gather an enormous amount of data about a patient's condition, which would otherwise take many years to collect manually. This data can be used for different studies that would support research and also improve service deliverability and data privacy.
With over 30 years of experience, PJ has helped build the brands of many Fortune 500 companies. He is an Emmy nominated producer, an author, and certified in Digital Marketing Analytics by MIT.