How Virtual Reality is Changing Medicine
Virtual reality (VR) is an area with fascinating possibilities. It's not only making impact in the science-fiction world, but in other industries as well, including healthcare.
Virtual reality technology is playing an increasingly larger role in the healthcare industry. It is changing the way surgeons plan for complex operations. It's also transforming how medical students learn and patients experience healthcare.
Imagine an elderly patient from a remote town consulting with a world-class medical provider without having to leave their home. A surgical resident practicing surgery in a virtual setting without being in a medical facility. A football player recovering from pain through mind-calming videos. Or a nurse using a vein finder to insert IV on the first try. All these are happening right in front of our eyes, thanks to virtual reality.
Virtual reality models allow patients, surgeons, and their families to see inside the anatomy of the patient. This gives the patient a better understanding of their condition and enables them to make an informed medical decision. It also helps healthcare providers to come up with detailed surgical plans and share those models so that other caregivers can learn these complex procedures.
Let's look at how virtual reality is changing medicine.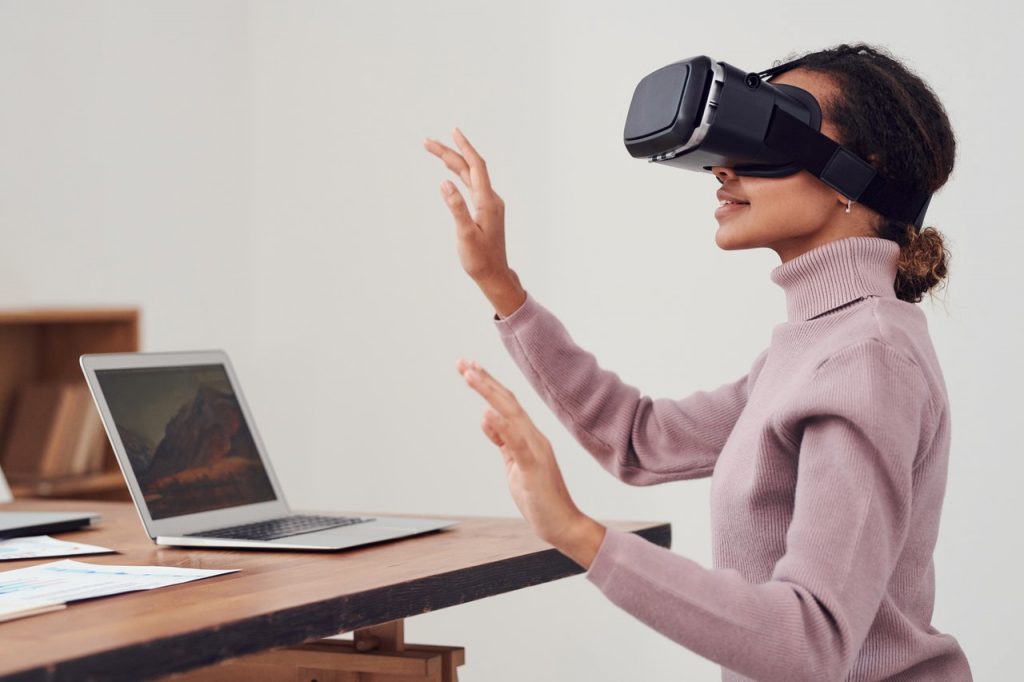 Planning for complex operations
Surgeons and their teams are using VR to plan sophisticated procedures. Initially, they had to piece together a series of 2D images to understand the complex anatomy of the patient or communicate the preoperative plan. But thanks to VR, the medical professionals can now intuitively view, interpret and dissect 3D images of patient-specific anatomy. They can also interact with virtual tissues of a patient and form transections in any plane for better measurements and visualization using a pointing device.
Surgeons use images from ultrasound, CT and MRI scans to create a super-detailed virtual model of the patient's body, and then venture "inside" the tissues or organs to detect potential bottlenecks and plan how these would be avoided during the actual surgery. The 3D aspect of the imagery eases doctors' planning and enhances the accuracy of the operation, to deliver safer procedures. According to Gary Steinberg, professor and chair of neurosurgery at Stanford, VR technology gives much, much more detail than any other technology.
Virtual reality allowed doctors at the Stanford Neurosurgical Simulation Lab to execute a successful brain surgery on a patient with an aneurysm. Before the operation, surgeons were allowed to practice on images from the patient (instead of a generic brain) and lay out a plan upfront. "With the images, we can figure out how to approach the tumor and avoid critical parts like the sensory areas or motor cortex," stated Steinberg. Stanford Medicine doctors apply this technology for the spinal cord and brain surgeries because these organs are stable and lend themselves to imagery.
VR technology also played a crucial part in the successful surgery of conjoined twins at the University of Minnesota Masonic Children's Hospital. The doctors used VR to simulate operation to separate the three-months-old twins. They used software to convert CT and MRI images of the infants to create a 3D model. After putting on the VR glasses to explore the virtual model, the doctors realized a new connective tissue joining the twin's intertwined hearts. They also discovered all the potential risks that would arise by cutting the connection. The doctors used a "track system" in the 3D model of the hearts that allowed them to rotate the twin's heads without distorting the image. It's the ease of movement that helped them identify the solution.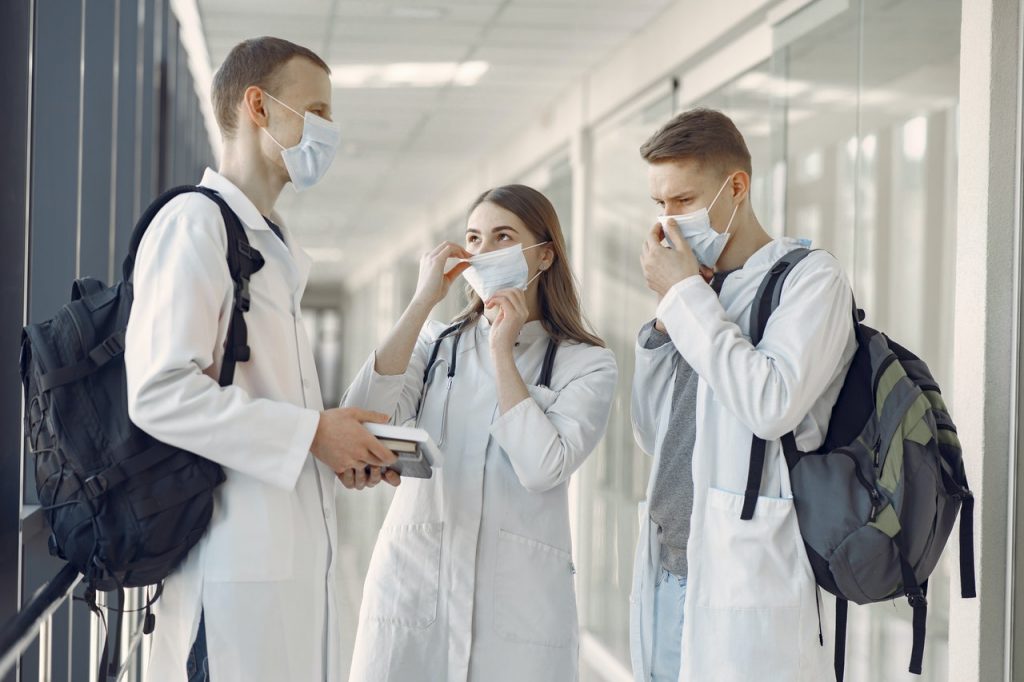 Medical education and training through VR
The volume and quality of clinical evidence in modern medicine are abundant. However, the delivery channels – including traditional print publications, low-quality user-generated videos, and antiquated websites – remain outdated. For the last decades, medical education has been embracing a new way of learning - virtual reality and streaming media. This not only makes learning interactive and fun but also accessible and scalable.
The 360-degree VR offers an immersive medical education experience. It creates an authentic operating room environment for medical students who are learning new technologies and techniques like robotics and advanced laparoscopy. With different camera angles, including 360-degree panoramic views of OR, surgeon POV and digital overlays that showcase the surgical procedure, learners can experience an authentic operation room environment irrespective of their location.
VR is taking the learning experience to a whole new level. Imagine medical students being able to practice open-heart surgery without the risk of hurting the patient. Again, they can do this while at the medical school, or in the comfort of their own house or office. The training opportunities are limited for students. In fact, first-time surgeons did an operation on a cadaver once before the real procedure, after which a patient's safety was entirely in their hands. But now, they can practice multiple times to perfect their skills. Although the technology won't replace hands-on training, it is a strong tool to complement existing learning.
Another good example of VR in medical training is the "Visible Human" by the Center for Human Simulation (CHS). The synthesis led to a 3D high-resolution database of human anatomy as derived from direct analysis of radiological imaging and anatomical specimens. CHS seeks to facilitate the collaboration of radiologists, anatomists, engineers, educators, physicians, and computer scientists to promote the application of this and other anatomical data to teaching, clinical practice, and research.
VR is a perfect tool for healthcare simulation situational awareness training as it engages different learning areas in the brain in synchrony. The ability to understand how actions, events, and information influence the current and future circumstances is essential in medical settings.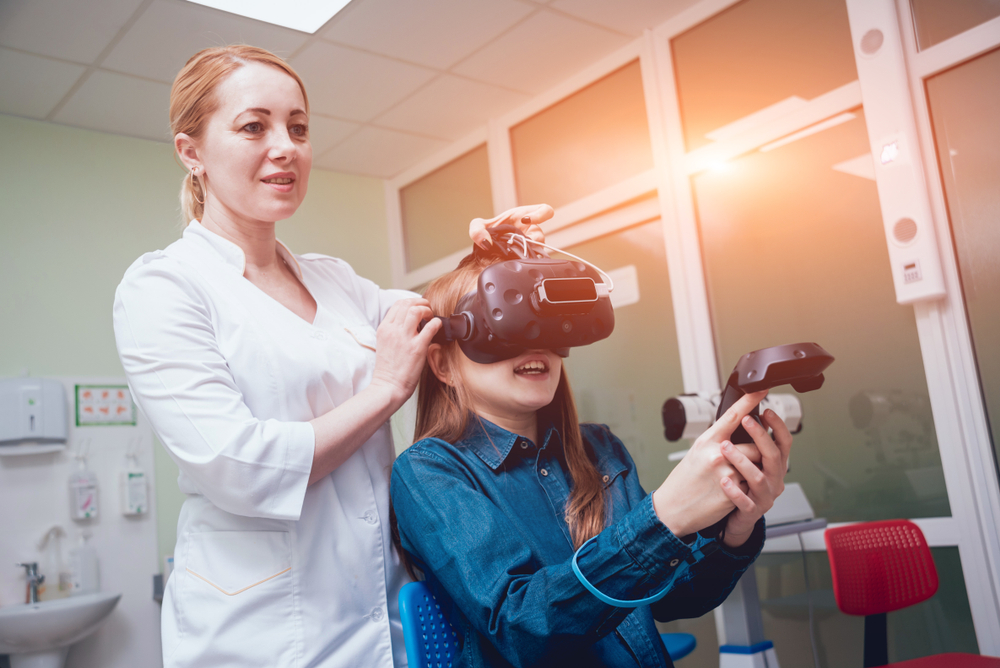 Virtual Reality to enhance the patient experience
A survey revealed that patients expect better physician-patient consultation. In the survey, 90% of participants wanted an elaborate sheet from the doctor, explaining their condition and ways to manage it. 70% think GPs can leverage mobile technology, digital tools, and the internet to enhance their experience. From this survey, it is clear that today's patients value technology and are more demanding when it comes to information delivery.
Virtual reality, along with augmented reality, is helping healthcare professionals to expand their expertise through 3D imaging. Traditional MRI and X-ray images, though revolutionary for their time, only offer 2D models. 3D imaging gives the surgeon a 360 view of a patient's organ, allowing them to make better decisions on treatment techniques and also better educate patients about their condition and treatment options.
Doctors are now using immersive experiences to enhance patient experiences. Immersive experience means involving a complete range of the auditory and visual senses. As the term implies, the patient is fully plunged into an alternate environment where they can turn around, look in all directions, and watch as though they were standing there, with a complete view of the world. VR can take the patient's mind away from the hospital room to a whole new present state. That's why it's widely used for fear anxiety and pain relief.
Research shows that VR, among other immersive technologies, can distract and calm patients, reducing the pain sensation. Virtual reality seems to be effective in pain relief, irrespective of the type of pain. A study performed by Cedars-Sinai Medical Center, LA, revealed a 24% drop in pain scores after using VR goggles to watch calming content.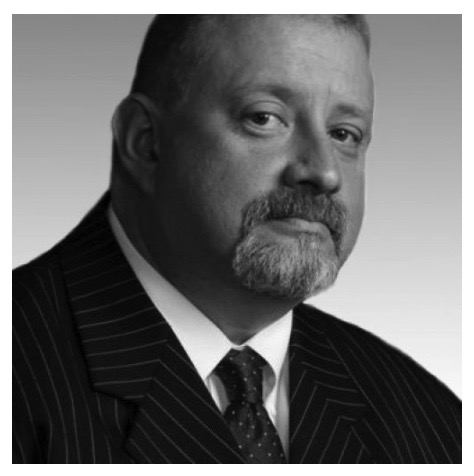 Frank is a technology visionary and strategic hands-on executive with over 20+ year track record of helping companies revitalize, restructure, and implement complete Unified Communications systems in national and global markets.