How Technology Provides Peace of Mind to Seniors
Whether you are an in-home senior or and out-of-home senior, modern technology can help you make things easier for yourself. There aren't any complicated new skills you need. Gone are the days that just getting the VCR to stop flashing 12:00 was a challenge for all but the geekiest tech savvy person.
High tech today is designed with normal people in mind. Intuitive and easy-to-understand technologies for seniors have been refined and simplified over time. This tech is giving peace of mind to seniors all across the world.
Stay connected
When we get older and wiser, we finally realize what's truly important in life. And that is to stay connected to family members and friends.
Today's advanced devices are designed to help you stay close to the people you love, and that love you. Many devices can be voice-activated. You can make calls and set reminders without having to type endlessly on or peck on a touch screen to accomplish what you want.
Video chatting can bring you face to face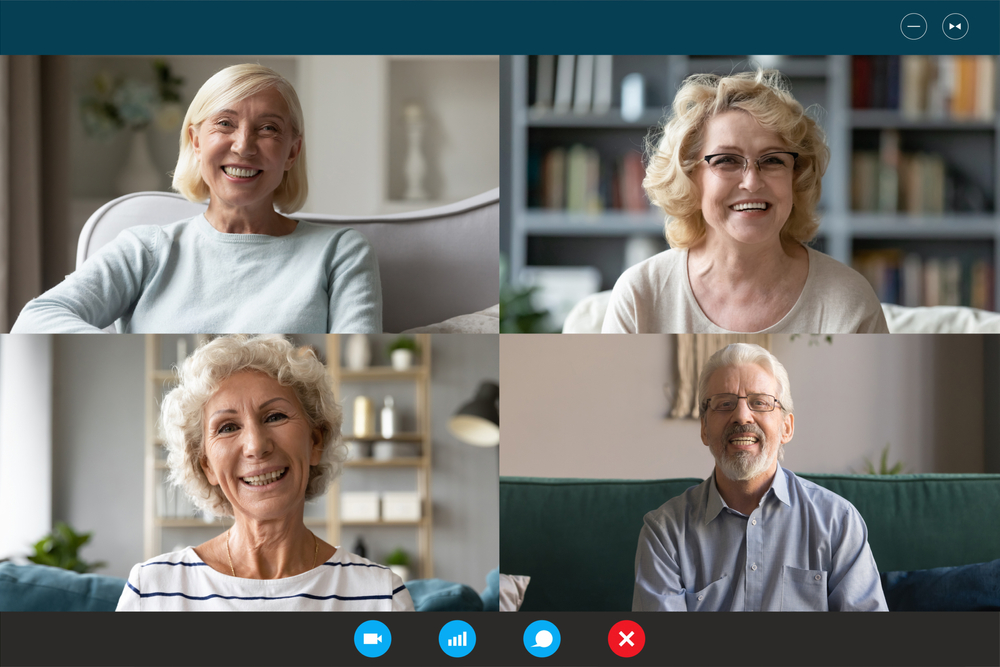 If you cannot be in the same room with friends and family as often as you would like, video chatting is almost as good. You can't get or give a hug over the internet, but you can look into the eyes of the person you're talking to. It is so comforting to see the face of the people you love.
Safe and sound senior living
Have you heard the expression, "It takes a village?" Well, as an older adult, if you can't go to the village, the virtual village can come to you.
Way, way back you could always count on a neighbor to lend a hand. People knew almost everyone else in the neighborhood, and someone to help or visit with was never too far away. Things are different now.
However, today you can be part of a virtual neighborhood made up of friends and family that might be in a different city or even a different country. And with today's smart devices, you can connect with them almost as easily as you could when you lived across the street from a kind soul. It's as close as you can get to them in real-time.
Senior care has been simplified
Senior living does not have to include having someone who is there 24/7. There are many seniors who prefer to be as independent as they can whether they are in or out of the home. This is where today's advanced technology and care systems really shine.
There are wearable smart devices with fall detection sensors that will alert caregivers automatically. You don't have to do a thing. The same goes for monitoring your blood pressure and your heart rate. Smartwatches and wearable blood pressure monitors are very convenient for seniors who prefer not to slow down to monitor their vitals.
An overview of how technology provides peace of mind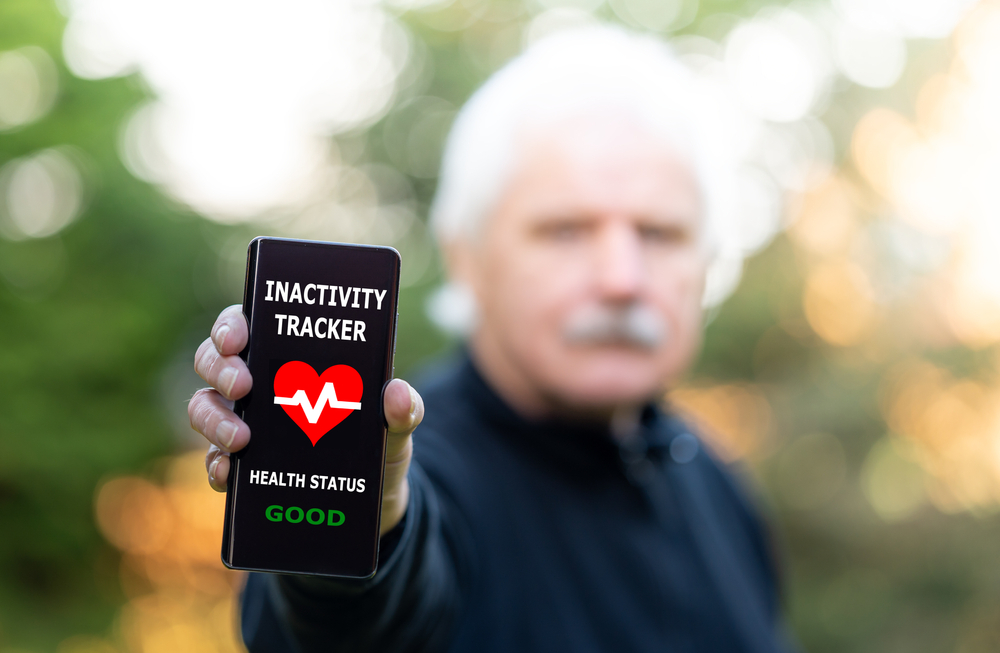 Smartphone apps for older people
The Apple App Store is a great place to start if you have an iPhone or an iPad. If you prefer Android devices, Google has a vast number of apps for you to use for all sorts of things.
Ordering take-out is like ordering room service at a hotel
It's not like it used to be. The pandemic accelerated the number of fast and easy-to-use delivery services that can deliver from your favorite restaurant.
Here are just a few of the delivery services you can use:
DoorDash
Grubhub
Grocery delivery
For those seniors who like to cook for themselves, many grocery stores provide delivery service, and you can always opt for Amazon Fresh.
Prepared meals and semi-prepared meals
Sometimes cooking from scratch is a lot of work. These services can accommodate your needs:
Instacart
HelloFresh
Silver Cuisine
Blue Apron
Getting around town
Who needs a car when you can order an Uber or a Lyft any time you like? Your community may also have its own complimentary transportation services for seniors. In addition, there may be a regional transportation service meant for senior citizens that you can use. One of them is GoGoGrandparent.
Challenge someone to play games with you
Many smart devices are fun to play games with. You can track your own progress and then video chat with your friends to compare scores. Wordle is a great word game that offers a new word quiz every day. These are great for residents in memory care units.
An overview of smart devices
Smartphones are much easier to operate than they used to be. And a lot of them are powerfully little computers that can do amazing things for you.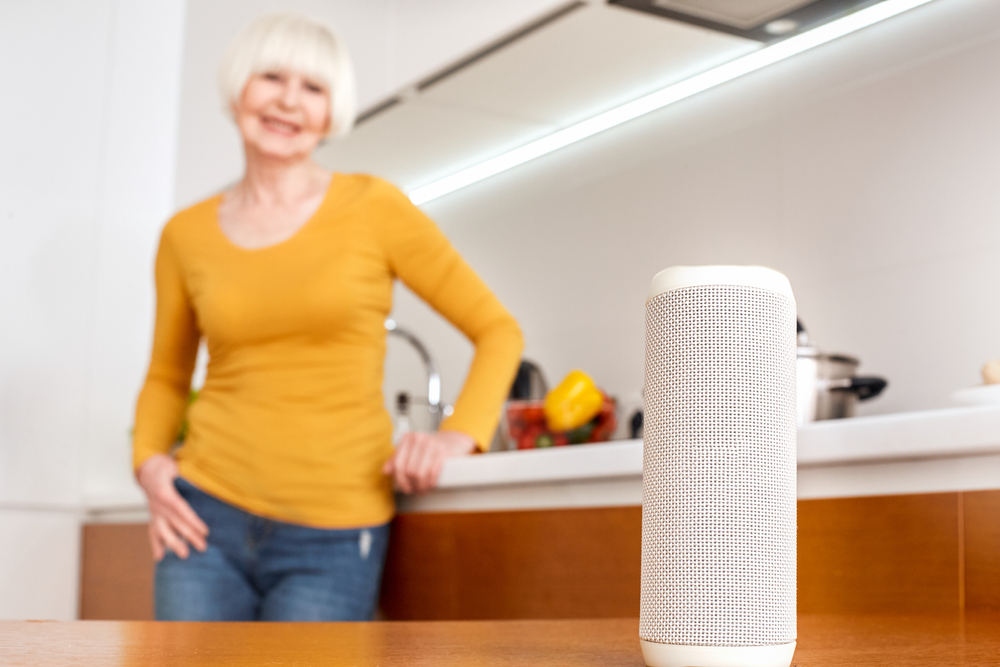 Wearable fitness trackers
Some of them look like bracelets. At the same time, others look like a watch. All of them can perform a variety of functions that can help you stay healthy and let others know how you're doing.
Tablets and E-Readers
Tablets and iPads are just like a laptop, only simpler to use. They can do just about anything a computer can, and they're much easier to carry around. E-Readers may not be as versatile, but they can sure make reading a book an absolute pleasure no matter how large you want to make the type.
Medical Alert Systems & Devices
These have been around forever. Today, they come in many forms, and they have a variety of settings so you can determine who will be contacted should you have an accident. There's also professional backup with a trained operator who can step in to help.
At home or away – these devices can be indispensable
Smart speakers like Google Assistant, Apple Siri, and Amazon Alexa can give you reminders, make calls, play music, and give you up to the minute weather data.
Smart Sensors like Nest, Abode, and Aloe Care learn your daily activities and monitor what's happening in your home. The sensors will send out an alert if anything out of the usual occurs.
Audio/Video Doorbells with TalkBack -- Blink, Arlo, Nest, and Ring are some of the most popular. You don't even have to be home to see who is ringing your doorbell, and the best part is you can talk to whoever is there.
With over 30 years of experience, PJ has helped build the brands of many Fortune 500 companies. He is an Emmy nominated producer, an author, and certified in Digital Marketing Analytics by MIT.