What is AI Up To in Healthcare & Research?
Major technology companies like Microsoft, IBM, and Google are investing in the development of Artificial Intelligence (AI) for healthcare, research and beyond. There's also a steady rise in the number of medical AI startups firms joining in. This leaves us wondering, what is AI up to in healthcare and research, and why the growing interest in the area?
Artificial Intelligence techniques have sent huge waves across the healthcare industry, even driving conversations of whether AI robots will eventually replace human doctors in the future. Doctors essentially do three things: diagnosis, treatment, and prognosis. All three core duties are being performed by AI systems that employ deep learning, machine learning, time series forecasting, and natural language processing.
AI systems are showing up and ready for prime time. They can now diagnose common pediatric illnesses, identify abnormal chest x-rays, and assess mental health. AI can also detect eye disease early on, perform surgery, carry out different front-office tasks, and analyze lymph node slides in pathology. And although AI in healthcare is still work in progress, a few things are clear:
Artificial Intelligence systems get more accurate with each passing day
Artificial Intelligence can explain results precisely
Artificial Intelligence systems can collect genetic data, environmental data and patient history way better than humans
But in as much as there are anxieties about AI replacing radiologists or robots taking jobs in pharma or surpassing the skills of surgeons, the truth is that AI isn't likely to fully replace the human aspect any time soon. Industry experts love to think of AI as an empowerment tool – one that offers perspective. Although AI can assist with diagnosis, treatment, and basic clinical trials, it's hard to imagine automated brain operation, for instance, where doctors have to adjust their plans once they open up the patient.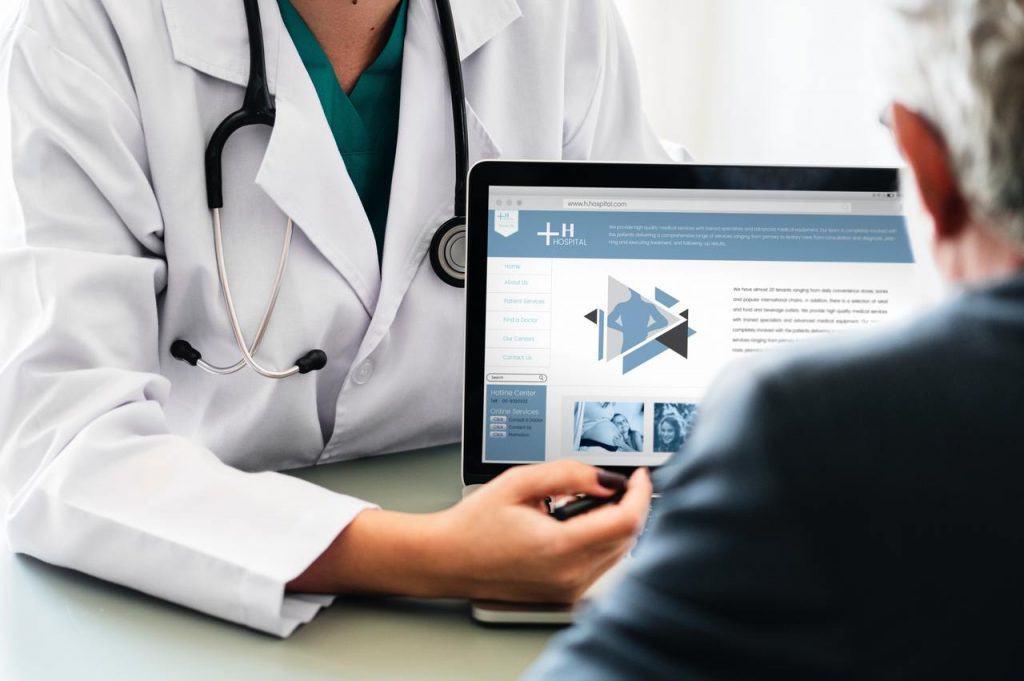 What is Artificial Intelligence in healthcare?
AI in healthcare involves the use of complex algorithms and software to mimic the intelligent behavior of humans in the analysis, interpretation and comprehension of complex healthcare data. AI systems can execute tasks that need human intelligence to complete, like image analysis, speech pattern recognition and decision making. The algorithms are effective for automating repetitive tasks and they can outperform humans in tasks they are trained to perform.
What is AI up to in healthcare?
AI and diseases like asthma
Consider what Artificial Intelligence is doing in asthma treatment. Asthma affects 1 in 12 children. Doctors use conventional methods – like checking for wheezing – to diagnose asthma. They ask parents or caregivers to remember how often they administer drugs to their children. They ask about the triggers and whether the child is exposed to smokes at home. In some cases, the doctor analyzes the health data to determine the number of refills or emergency room visits (if any) that the child has had. But all this is just retrospective knowledge with no predictive analytics or proactive strategy.
Although clinical signs of asthma are easy to identify, the condition is much more complex at the cellular and molecular level. The enzymes, proteins, genes, and other asthma triggers are highly diverse. AI allows doctors to diagnose asthma before the patient suffers a few bouts of wheezing. It does so by comparing blood test results against the cellular and molecular markers. This time-saving intelligence frees the doctor's time, so they can focus on patient care during appointments.
AI and clinical care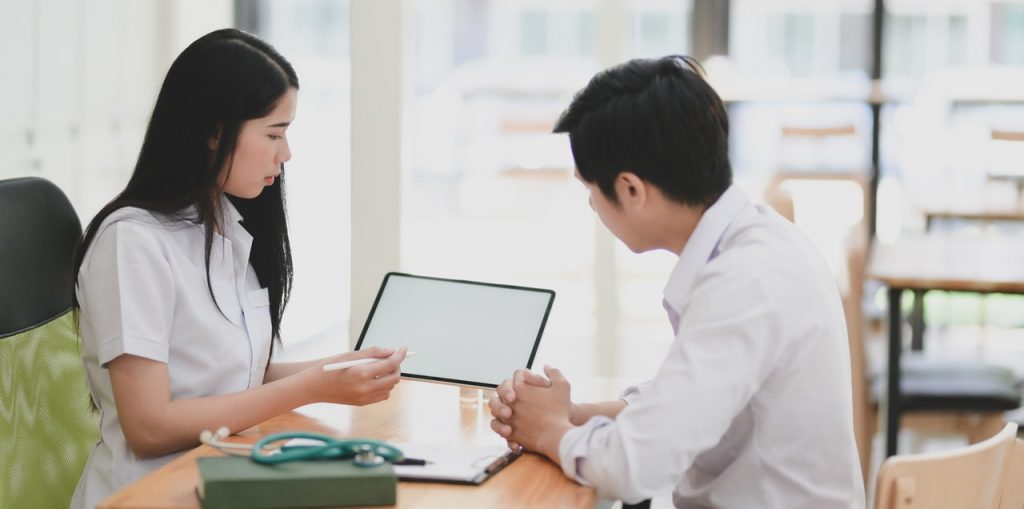 AI technology can help the diagnosis of diseases and is currently being used for this reason in hospitals around the globe. Using this technology to research publications and evaluate clinical data could guide doctors in making the right clinical decisions regarding treatment. Potential applications of Artificial Intelligence in clinical care are as follows:
Medical imaging: The technology has shown promising results in detecting eye conditions, pneumonia, and skin and breast cancers. According to a post on The Journal of Medical Health, AI can accelerate the diagnostic process and offer targeted effective treatment. It goes on to state that since radiologists depend on images they've seen before, or experiences they've had in their line of work, they might have a hard time interpreting something different that they've never seen or experienced in their practice.
Machine learning allows them to compare unfamiliar images against large global databanks to get insights on disease trajectory, diagnosis, and treatment options. Machine learning can offer more data by combining different data sources like genomic and longitudinal data along with individual electronic health records.
Robotic Surgery: Surgical adjuncts like image guidance and microscopes give surgeons a physical or mechanical advantage and allow for faster and accurate operations with fewer errors and improved outcomes. Surgical robots can control the depth, trajectory, and speed of movements with great precision. They are particularly effective for procedures that need the same, repetitive movements (like tying knots to close wounds) as they can remain completely still without getting tired.
Screening for neurological conditions: researchers have developed an AI system that can detect different acute neurological conditions in CT scans within seconds. Conditions like hemorrhage, stroke, and hydrocephalus can now be identified quickly with deep learning than through human diagnosis.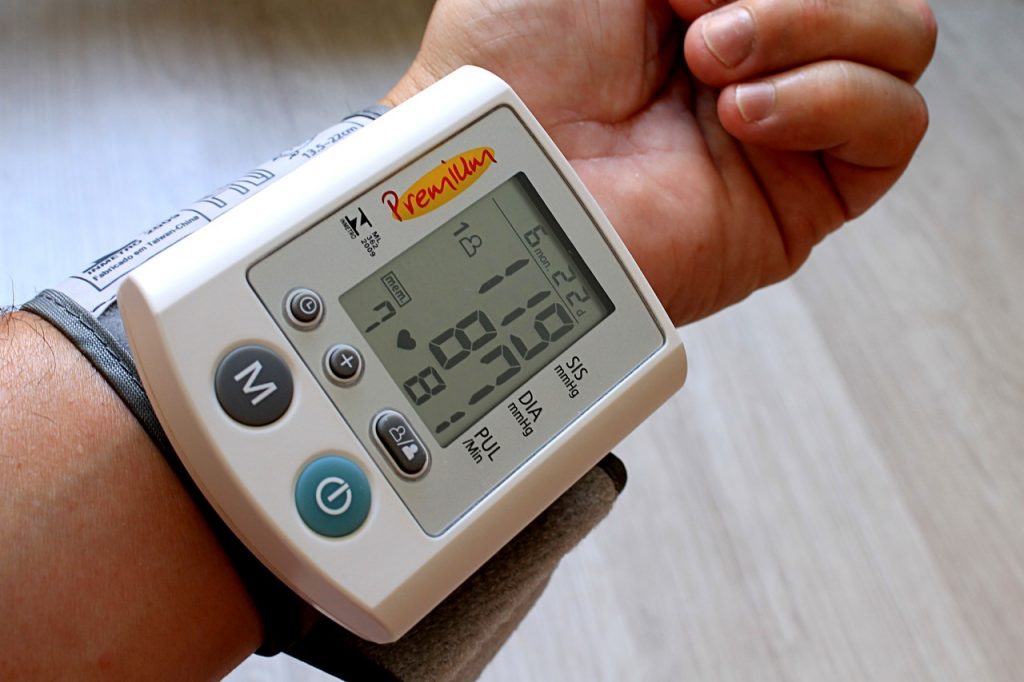 Patient and consumer-facing applications
Patients and medical professionals are taking advantage of vast AI-powered technologies to manage health remotely. From Bluetooth-enabled scales to wearable heart monitors, these medical devices take the patients' health measurements and send these data to doctors to facilitate real-time healthcare decisions. Remote patient tracking technologies automatically monitor and report on patients, often with chronic illnesses so doctors can keep tabs on them - even though virtually. This is made possible in conjunction with Internet of Things (IoT) technology.
Artificial intelligence and medical research
By integrating machine learning to clinical workflows, researchers can perform tasks with greater speed and more accuracy, allowing front-line medical professionals to deliver more effective treatments to patients.
Additionally, AI gives researchers the ability to identify complex associations within datasets faster and more precisely than has been previously possible. In a Stanford study, AI offered a dermatologist-level classification of skin cancer with deep neural networks.
According to this post, the ICGC is profiling up to 20,000 cancer patients at the moment. The organization will combine real-time cancer information on the 350,000 new cases annually England, together with comprehensive clinical data and more than 11 million historical cancer records. With the help of AI, ICGC will be able to provide the international community with comprehensive genomic data for many cancer types.
Again, researchers at the University of Manchester and Cambridge developed AI-powered robots called "Eve" to help optimize the highly involving and expensive drug discovery process. In 2018, the robot scientist, Eve, discovered that a compound commonly found on toothpaste and soap could be effective in treating drug-resistant malaria.
Conclusion
The effects of AI in healthcare has caught the attention of public and private sectors alike, driving more investment in its development. In Silicon Valley, tech giants like Microsoft, Google, and IBM continue to make a significant investment in AI, while more health-focused AI startups continue to join in.
Statistics project that the global AI in healthcare market size will grow at a CAGR of 41.5% from 2019-2025. The survey further revealed that the growing value of big data in healthcare, increasing the need for affordable healthcare, rising adoption of precision medicine, and declining hardware and supply chain costs were some factors fueling AI growth.
With over 30 years of experience, PJ has helped build the brands of many Fortune 500 companies. He is an Emmy nominated producer, an author, and certified in Digital Marketing Analytics by MIT.