How to Use Modern Technology for Senior Care
More than 40 million people in the US are 65 years and older. Projections show that this number will increase by almost 18 million, between 2020 and 2030, and hit the 89 million mark by 2050. So, basically, 1 in 5 Americans will be 65 years or over by 2030. With this growth comes an unprecedented time to watch modern technology for senior care emerge.
An aging population comes with a rising need for long term care, healthcare, and social services. Older adults have different healthcare needs than youths and children as they may have vast health issues like hypertension, depression, arthritis, diabetes, and heart disease. Estimates reveal that 90% of the elderly have one or more chronic conditions and require specific medical care and treatments. This tends to separate them from the rest of the population.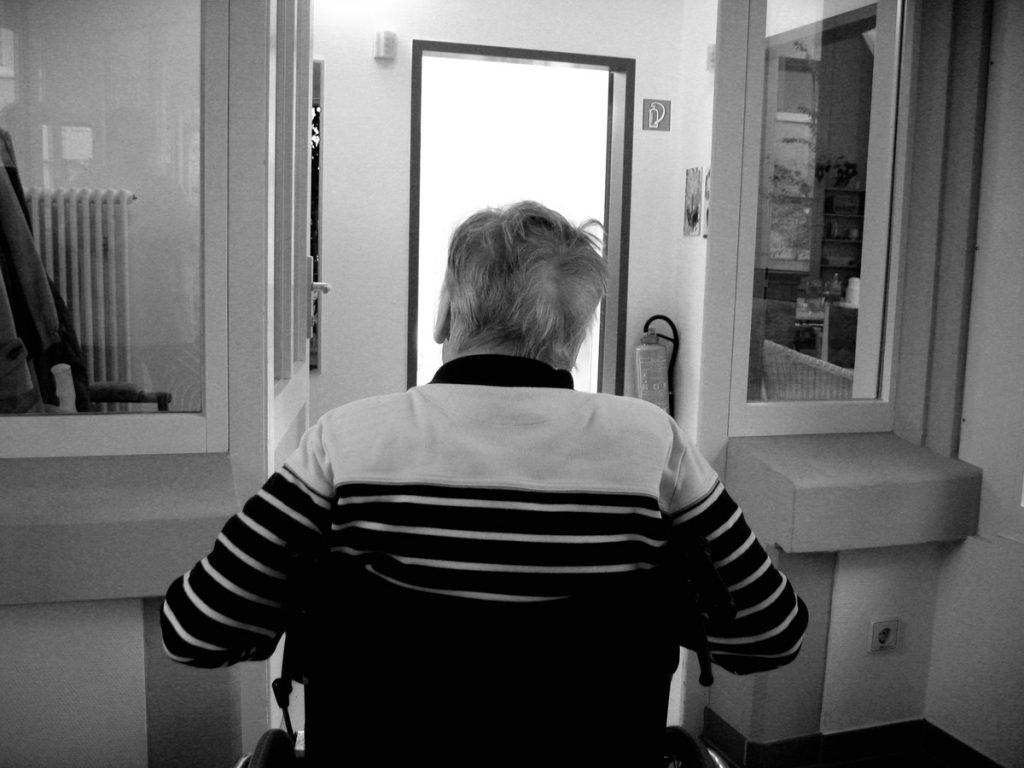 The need for this distinction has never been more evident than in the phase of Coronavirus. In fact, on March 17, 2020, Medicare announced that it would immediately expand coverage for telemedicine nationwide to assist seniors with health issues, stay at home and avoid COVID-19. This was in a bid to limit exposure to the virus, considering how vulnerable the older population is to the virus. Thanks to telemedicine, those suffering from diabetes and other conditions won't have to postpone their regular checks with the doctors. They can consult through calls or communication apps like Skype or Zoom.
Under the announcement, Medicare said that hospitals and a range of clinicians would provide telehealth services. Nursing home residents will also have access to doctors through telehealth. The caregivers were allowed to use their day-to-day technologies – including laptops, smartphones, and tablets – to support seniors and provide these services, but at a lower cost than traditional services.
Telemedicine is not the only scenario where modern technology applies to senior care. As it turns out, senior care is an upcoming market that is abundant with new tech opportunities.
Families, friends, and caregiving communities are embracing digital innovation for senior care. The seniors themselves are also using technology in their daily endeavors. Reports show that 94% of those aged 50 and above use technology to communicate. Additionally, 80% of those aged 50-64 own and use smartphones.
With that in mind, here are some insights on how to use modern technology in senior care.
Webcams
Many states now mandate that senior living communities allow seniors and their families to install webcams or video monitoring equipment. Relatives can now install cameras to try to spare their loved ones from the harms of abuse, which is somewhat common in nursing homes. A webcam – or nanny cam as they're often referred to – also allows families to monitor the resident miles away and remain on alert in case of any problems occurring. Surveillance ensures timely help should the elderly fall, get agitated, lost, or lose their memory, etc.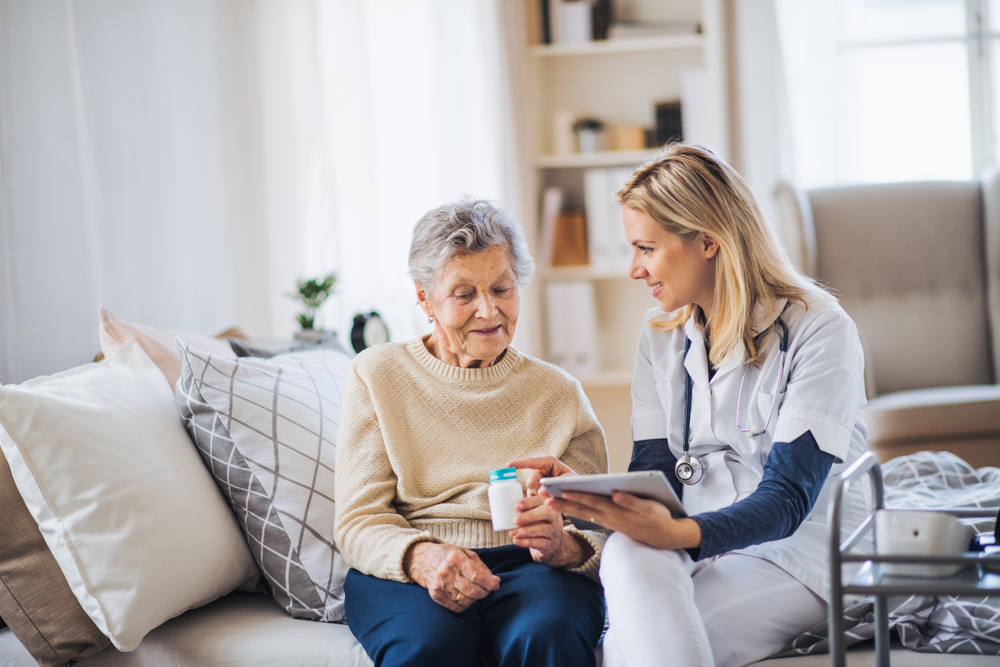 It's highly unlikely that an assisted living or a nursing home will have a 24/7 presence in a resident's room. Nurses simply won't be able to be there at all times. This leaves families wondering whether their loved one is safe. Webcams offer families peace of mind and can also exonerate caregivers who are wrongfully accused of theft or abuse.
And although privacy concerns often arise regarding webcams, HIPAA doesn't preclude their use in assisted facilities, provided the patient, his or her family, and the clinicians offer consent. After all, the resident's security and safety are the most crucial consideration. Other than nursing homes, webcams are also effective for hospice care, respite care and home care services, among other senior care options.
Thermostats
For senior adults, maintaining optimum room temperatures is critical for comfort and good health. During hot months, the elderly can be at a higher risk for heat stroke, among other complications. Cold weather is just as bad. 45 minutes of a cold indoor environment can reduce muscle strength of the elderly, according to an Age and Aging report. This makes them more prone to falls and injuries.
Besides, radiant heating can cause irregular hot and cold spots throughout the room. It can also introduce air pollutants and allergens in the space. This can be a problem for seniors, especially those with asthma or respiratory sensitivity.
Programmable thermostats are easy to control and allow for standard heating and cooling. They are ideal for the senior population. It is even better when the thermostats are specifically designed for the elderly, as they will have automation options and include large texts for those with less than perfect eyesight. Some of these thermostats use modern technology for senior care, including voice-controlled interfaces, while others even use artificial intelligence to learn the user's schedule and adjust the temperatures accordingly. The latter can be a great option if the senior has any mobility restrictions.
Internet of medical things (IoMT)
The Internet of Things (IoMT) is a network of medical apps and devices connected to health care data technology systems using a network of connected devices and databases. It cuts down unnecessary hospital visits and health care system burdens by connecting seniors to their doctors and enabling the transfer of medical information over a safe network.
The IoMT includes smart devices like vital monitors and wearables strictly for healthcare use on the body in hospital settings, community, or even with in-home senior care. The in-home segment features remote patient monitoring (RPM), personal emergency response systems (PERS), and telehealth virtual visits.
PERS includes wearable units as well as medical call center services to enhance self-reliance for limited-mobility seniors. It allows the elderly to communicate in a timely fashion and get emergency medical care. RPM, on the other hand, includes sensors and devices used for chronic disease management. It involves long-term care in the senior's home to slow the disease's progression and manage medication.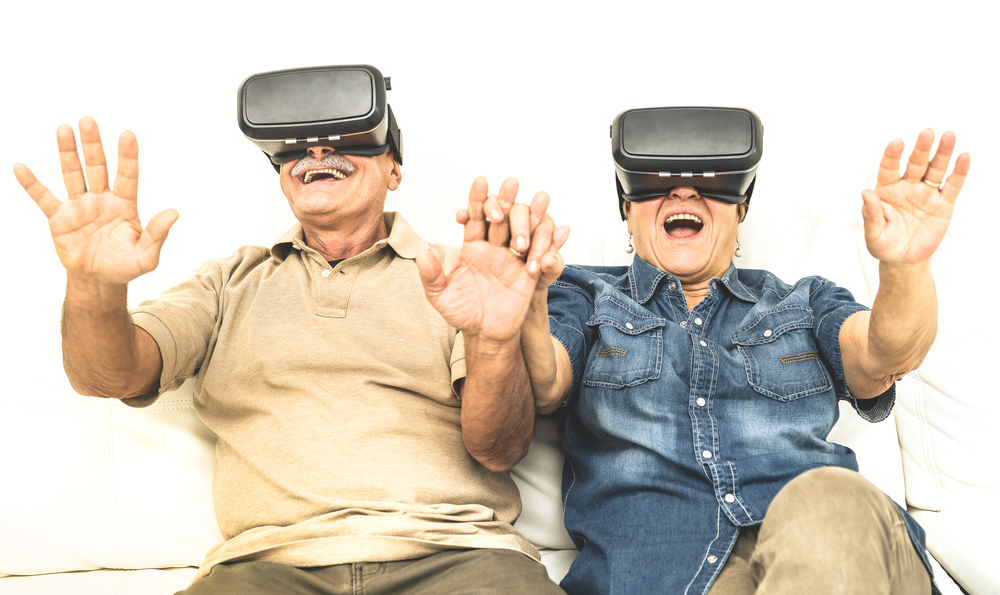 Mobile applications
Many seniors are using smartphones to keep in touch with their loved ones and connect with the world. Since they are already familiar with their mobile phones, apps can be a great way to render personal care. There are all kinds of senior safety apps in the market – the goal should be to find one that's ideal for the situation. The best senior safety apps do most or all of the following:
24/7 location monitoring – allowing caregivers to know where their senior is at all times
Alert multiple people once the senior requests for help
Sends emergency health information
Automatic fall alerts in case the senior falls, thanks to the motion sensors
Sends notification in case the phone has been in a very noisy environment
Sends location visited history
Prevents wandering, especially for seniors with dementia
Sends inactivity alerts when the phone lays immobile for a long while
Sends low battery alert
Emergency response services (ERS)
Lack of sight, hearing, and mobility make it hard for seniors to navigate alone. Emergency response services like LifeAlert have GPS systems that allow caregivers to locate seniors – and can be a lifesaver when the senior strays or encounters problems. Advancements in the ERS world have also seen the development of unique gadgets, safety belts, and other tools to ensure that the seniors are safe.
These are only a few examples of modern technology for senior care. There are dozens of technologies designed for different reasons. But since seniors do not have the same set of conditions, its best to shop around to identify the right technology for their needs.
With over 30 years of experience, PJ has helped build the brands of many Fortune 500 companies. He is an Emmy nominated producer, an author, and certified in Digital Marketing Analytics by MIT.